How to Advertise on ESPN – Media Kits! | 888-449-2526
To Advertise on ESPN Radio and TV –  CONTACT 888-449-2526

ESPN Advertising sales contacts, media kits and rate cards too!
To advertise on ESPN and other sports media like FOX – you have found the right place! Just call 888-449-2526 for rates and media kits!

To advertise On ESPN radio and TV and get the lowest cost, rates and remnants for local and national advertising, call us today. Here you will find the cost of a 30 or 60 second spot on all ESPN programs.
To advertise on ESPN radio and TV and deliver your advertising message to 11 Million People a Day, call us for the lowest rates and all the information you need. TV ad costs are often under $100.00 a spot. Our phone number for advertising sales 888-449-2526.  You have found the right ad sales department contact for ESPN Sports radio and TV ad sales! ESPN Local or National!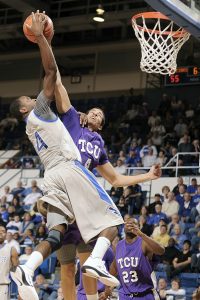 Get your NFL Post-Season ad campaigns running on local and national sports platforms now! Some remnant rates may apply to select offers – Call 888-449-2526 to get a media kit and rate card + FREE Media Plan.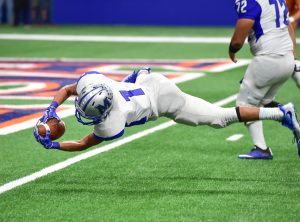 Advertise on ESPN radio and TV. Advertising options, rates, starting under $25.00 for local ads. Audience size, cume, AQH share.
Choose from popular shows like Sports Center, Around the Horn, Sports Nation and Outside the Lines or the regional internet coverage with ESPN Boston, Chicago, Dallas, Los Angeles and New York. Your advertising message will be seen by millions on ESPN. If you want to be a part of the World Series of Poker, we have you covered.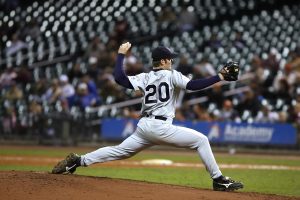 We can get you special advertising rates and personalized service to advertise on ESPN. Call today and get the best rates on radio and TV advertising. ALSO – We can get you great advertising deals on SiriusXM, CNN, and Fox Sports. "World of X Games" is a weekly TV show on ABC featuring a variety of X Games and athlete-focused content.
Call 888-449-2526 for current rates as there have been many changes on the National and Local ad rate cards. Use contact form or call to get current rates!
How to Advertise on ESPN on the Game Telecasts:
ACC Wednesday
Big Monday
ESPN College Football Saturday Primetime
ESPN College Football Thursday Primetime
ESPN Full Circle/Megacast
ESPN Major League Soccer
ESPN2 College Football Friday Primetime
ESPN2 College Football Saturday Primetime
Friday Night Fights
Monday Night Baseball
Monday Night Football
NBA Friday
NBA Wednesday
Professional Bowlers Association
Saturday Primetime
Sunday Night Baseball
Super Tuesday
Throwdown Thursday
Wednesday Night Baseball
Wednesday Night Fights
Wimbledon
WNBA Tuesday
Advertise on sports talk and ask about celebrity host endorsements – 888-449-2526
Stephen A. Smith
Around the Horn
First Take
First Take Re-Take
His & Hers
Outside the Lines
Pardon the Interruption
The Sports Reporters
SportsNation
Original series
30 for 30
ESPN2 Block Party
ESPN2 Garage
NBA Live: Bring It Home
The New American Sportsman
Nine for IX
World Series of Poker
Call us at 888-449-2526 to advertise on ESPN Radio or TV

International advertisers please fill out the form with email contact information –Thanks!
To advertise on all ESPN programs:
Baseball Tonight
The Beat
College Football Final
College Football Live
College Football Scoreboard
College GameDay basketball
College GameDay football
College GameNight
College GameNight: Midnight Madness
E:60
ESPN FC
The Jump
MMA Live
Monday Night Countdown
NASCAR Countdown
NBA Coast to Coast
NBA Countdown
NBA Fastbreak
NBA Shootaround
NFL Insiders
NFL Live
NFL Matchup
NFL Primetime
Outside the Lines First Report
SportsCenter
Sunday NFL Countdown
WNBA Shootaround
World Cup Live
To advertise on ESPN? Call 888-449-2526
Current (2022) ESPN personalities…  (in alphabetical order by last name)
Mark Adams-College Basketball Analyst
J.A. Adande-Around the Horn
Andrés Agulla-Sports Analyst & Co-host of Fuera de Juego
Troy Aikman-MNF Game Analyst
Martin Ainstein-Soccer Reporter
Cristina Alexander-Anchor
Cory Alexander-College Basketball Analyst
Raúl Allegre-NFL Commentator
Eric Allen-NFL Live
Jay Alter-Play-by-Play Commentator
Luis Alfredo Alvarez-Play-by-play Commentator
John Anderson-SportsCenter Anchor
Kendra Andrews-NBA Reporter
Malika Andrews-NBA Reporter & Host, NBA Today
Debbie Antonelli-Women's College Basketball Analyst
Todd Archer-NFL Nation Reporter: Dallas Cowboys
Victoria Arlen-Host and Reporter
B. J. Armstrong-NBA Fastbreak
Charly Arnolt-Multi-Platform Host/Reporter
Kevin Arnovitz-NBA Reporter
Carlos Arratia-Reporter, ESPN Deportes Radio
Teddy Atlas-Boxing Commentator
Ben Baby-NFL Nation Reporter: Cincinnati Bengals
Dave Baker-College Basketball Play-by-Play Commentator
Steven Bardo-College Basketball
John Barr-Reporter
Matt Barrie-SportsCenter Anchor; College Football Studio Host
Jon Barry-ESPN NBA Game/Studio Analyst
Sarah Barshop-NFL Nation Reporter: Los Angeles Rams
Michelle Beisner-Buck-NFL Features Reporter
Eitan Benezra-Play-by-Play Commentator
Ray Bentley-Football Analyst
Chris Berman-NFL Studio Host
Bonnie Bernstein-SportsCenter
Roxy Bernstein-Play-by-Play Commentator
Matthew Berry-Senior Fantasy Sports Analyst
Paul Biancardi-National Recruiting Director, High School Basketball; Analyst
DJ Bien-Aime-NFL Nation Reporter: Houston Texans
Jay Bilas-College Basketball Analyst
Kevin Blackistone-Around the Horn
Todd Blackledge-College Football Analyst
Tiffany Blackmon-College Football Reporter
James Blake-Tennis Analyst
Rocky Boiman-College Football Analyst
Matteo Bonetti-Soccer Analyst
Jared Borgetti-Soccer Analyst
Brian Boucher-Analyst, NHL
Aaron Boulding-Videogame Analyst
Matt Bowen-NFL Writer and Analyst
Pat Bradley-College Basketball Analyst, SEC Network
Dane Bradshaw-Analyst, SEC Network Basketball
Adrian Branch-College Basketball Analyst
Kayla Braud-College Softball Analyst, ESPN/SEC Network
Mike Breen-NBA Play-by-Play Commentator
Ashley Brewer-SportsCenter Anchor
Nicole Briscoe-SportsCenter Anchor
Kevin Brown-College Sports Play-by-Play Commentator
Hubie Brown-NBA Analyst
Martin Brundle-Formula 1 Analyst
Tedy Bruschi-NFL Analyst
John Buccigross-SportsCenter Anchor
Joe Buck-MNF Play-By-Play Announcer
Kris Budden-Sideline Reporter, College Sports
Chris Burke-Baseball Analyst
Doris Burke-Analyst
Craig Burley-Soccer Commentator/Analyst
Ryan Burr-PGA Tours
Darius Butler-NFL Analyst
Darren Cahill-Tennis Analyst
Ryan Callahan-Analyst, NHL
Cassie Campbell-Pascall-Analyst, NHL
Chris Canty-ESPN Radio Host
Paul Carcaterra-Lacrosse Analyst and Reporter/College Football Reporter
P.J. Carlesimo-NBA Studio Analyst, ESPN Radio Game Analyst
Chris Carlin-ESPN Radio Host
Andraya Carter-Host, Analyst and Reporter, SEC Network/ESPN
Vince Carter-NBA and Men's College Basketball Analyst
Tamika Catchings-College Basketball Analyst, SEC Network
Guillermo Celis-Baseball Commentator/Comentarista de Béisbol
Jon Champion-Soccer Play-By-Play Voice
Chris Chelios-Analyst, NHL
Gene Chizik-College Football Analyst, ESPN/SEC Network
Rich Cimini-NFL Nation Reporter: New York Jets
Ryan Clark-NFL Analyst / MMA Commentator
Scott Clark-Senior Coordinating Producer – Sports Betting & Fantasy Sports
Kathy Johnson Clarke-Gymnastics Analyst
Linda Cohn-SportsCenter Anchor, NHL Reporter & In the Crease Host
Freddie Coleman-ESPN Radio Host
Michael Collins-Senior Golf Analyst, ESPN.com
Bart Conner-Play-by-Play Commentator, Gymnastics
Chris Connelly-SportsCenter
Kevin Connors-Studio Anchor
Diego Cora-Commentator
Mike Corey-Play-by-Play
Jordan Cornette-Host and College Basketball Analyst, ACCN
Karina Correa-Conductora, SportsCenter y Los Capitanes Host, SportsCenter & Los CapitanesLee Corso, College Football Analyst
Chris Cotter-Studio Anchor; Play by Play Commentator
"Stanford" Steve Coughlin-SportsCenter Commentator and Sports Betting Analyst
Mike Couzens-Play-by-Play Commentator
Tim Cowlishaw-Around the Horn
David Croft-Formula 1 Anchor
Courtney Cronin-NFL Nation Reporter: Chicago Bears
Cole Cubelic-College Football Analyst
Dalen Cuff-College Basketball Analyst
Brian Custer-SportsCenter Anchor & Play-by-Play Commentator
To advertise on ESPN call 888-449-2526
Ian Darke-Play-By-Play Commentator, Soccer
Jeff Darlington-NFL Reporter
Dawn Davenport-College Football Reporter
Turron Davenport-NFL Nation Reporter: Tennessee Titans
Antonio Davis-NBA Analyst
Rece Davis-College GameDay Host and Play-by-Play Commentator
Rob Demovsky-NFL Nation Reporter: Green Bay Packers
Rick DiPietro-ESPN Radio Host & Analyst, NHL
Sergio Dipp-Anchor/Reporter
Michael DiRocco-NFL Nation Reporter: Jacksonville Jaguars
Mike Ditka-Analyst
Mark Dixon-Lacrosse Analyst
Chris Doering-College Football Analyst, SEC Network
Erin Dolan-Sports Betting Analyst
Mark Donaldson-Play-By-Play Commentator
Cliff Drysdale-Tennis Commentator
Elle Duncan-SportsCenter Anchor
Wes Durham-Co-Host Packer and Durham, Play by Play ACCN
Dusty Dvoracek-College Football Analyst
Jimmy Dykes-College Basketball Analyst
Michael Eaves-SportsCenter and NBA Countdown Anchor
Brad Edwards-College Football Analyst
LaPhonso Ellis-Men's College Basketball Analyst
Neil Everett-SportsCenter Anchor
Chris Evert-Tennis Analyst
Sean Farnham-College Basketball Analyst
Drew Fellios-Play-by-Play Commentator
José Ramón Fernández-Commentator, ESPN Deportes & ESPN International
Mary Joe Fernández-Tennis Analyst
Ray Ferraro-Analyst, NHL
Barak Fever-Commentator
Paul Finebaum-ESPN Radio Host, The Paul Finebaum Show
Daymeon Fishback-SEC Network Basketball Game Analyst
Jason Fitz-Host, ESPN Radio and SportsCenter on Snapchat
Ian Fitzsimmons-ESPN Radio Host / Football Field Analyst & Reporter
Dave Flemming-College Football, Basketball and MLB Play-by-Play Commentator
Joe Fortenbaugh-Sports Betting Analyst/Host
Chris Fowler-College Football and Tennis Host & Commentator
Dustin Fox-College Football Analyst
Fran Fraschilla-College Basketball Analyst
Nick Friedell-NBA Reporter
Tyler Fulghum-Sports Betting Analyst/Host
Stefano Fusaro-Reporter
Joey Galloway-College Football Analyst
Kenneth Garay-Play-by-Play Commentator
Paulina García-Host/Conductora
Daryl Garvin-Executive Director, Hawai'i Bowl & Hawaiian Airlines Diamond Head Classic
Katie George-Reporter, ACCN
Richard Giannini-Executive Director, Popeyes Bahamas Bowl
Brad Gilbert-Tennis Analyst
Rod Gilmore-College Football Analyst
Jonathan Givony-NBA Draft Analyst
Doug Glanville-MLB Analyst
Herculez Gomez-Soccer Commentator
Roberto Gómez Junco-Soccer Analyst
Alden Gonzalez-Reporter
Jason Goodall-Tennis Commentator
Scott Goodyear-Racing Analyst
Sam Gore-Commentator
Kelly Gramlich-Studio and Game Analyst – ACCN
LZ Granderson-Radio & TV Commentator, Writer
Dan Graziano-National NFL Insider
Seth Greenberg-College Basketball Analyst
Mike Greenberg-Host: Get Up, NBA Countdown & ESPN Radio
Tiffany Greene-Play-by-Play Commentator, College Sports
Robert Griffin III-College Football and NFL Analyst
Carolina Guillén-MLB Play-by-Play Commentator, ESPN Deportes & ESPN+ and ESPN in Latin America
Israel Gutierrez-Sports Reporter
Paul Gutierrez-NFL Nation Reporter: Las Vegas Raiders
Luke Hancock-Studio Analyst, ACCN
Roman Harper-College Football Analyst, SEC Network
Sean Harrington-College Basketball Analyst
Jay Harris-SportsCenter Anchor
Tom Hart-Play-by-Play Commentator
Matt Hasselbeck-NFL Analyst
Tim Hasselbeck-Football Analyst, ESPN/ACC Network
Craig Haubert-College Football Analyst & Recruiting Coordinator, ESPN Recruiting
Adrian Healey-Play-by-Play Commentator/Studio Host
Brady Henderson-NFL Nation Reporter: Seattle Seahawks
Jamison Hensley-NFL Nation Reporter: Baltimore Ravens
Kirk Herbstreit-College Football Analyst
Mark Herzlich-College Football Analyst, ACCN
Leah Hextall-Play-by-Play, NHL
Damon Hill-Formula 1 Analyst
Shaka Hislop-Sr. Soccer Analyst
Stephen Holder-NFL Nation Reporter: Indianapolis Colts
Michael Holding-ESPNcricinfo Match Point Analyst
Rich Hollenberg-Play-by-Play Commentator, Men's College Basketball
Mitch Holthus-Play-by-Play Commentator, College Basketball
Desmond Howard-College Football Analyst
Cassidy Hubbarth-NBA Reporter & Host
Malcolm Huckaby-College Basketball Analyst
Héctor Huerta-Soccer Analyst and Commentator
Rene Ingoglia-College Football Analyst
To advertise on ESPN call 888-449-2526
Mark Jackson-NBA Analyst
Tom Jackson-NFL Analyst
Richard Jefferson-NBA Analyst
Ernesto Jerez-Comentarista de Béisbol
Ernesto Jerez-Play-by-Play Commentator, ESPN Deportes and ESPN International
Keyshawn Johnson-NFL Analyst and ESPN Radio Host
Barrett Jones-ESPN Radio College Football Analyst
Bomani Jones-ESPN Host & Commentator
Roddy Jones-Analyst, ACCN
Mark Jones-Play-by-Play Commentator
Emily Kaplan-National Hockey Writer, NHL Reporter & Co-host In The Crease Podcast
Andy Katx-College Basketball Analyst
John Keim-NFL Nation Reporter: Washington Commanders
Kasey Keller-Soccer Analyst
Max Kellerman-ESPN Commentator & Host
Sean Kelley-Play-by-Play Commentator
Mario Kempes-Sr. Soccer Analyst
Brian Kenny-SportsCenter
Shawn Kenney-Play-by-Play Commentator, College Sports
Quint Kessenich-Lacrosse Analyst/College Sports Reporter
Marc Kestecher-ESPN Radio Play-by-Play Commentator and Host
Doug Kezirian-Sports Betting Insider
Mina Kimes-NFL Analyst, Senior Writer, Podcast Host and Television Contributor
Mel Kiper Jr.-ESPN Senior NFL Draft Analyst
Hilary Knight-Analyst, NHL
Suzy Kolber-Monday Night Countdown Host
Tony Kornheiser-Co-Host, Pardon the Interruption
Tim Kurkjian-MLB Analyst
Jen Lada-Reporter/Host
Jenna Laine-NFL Nation Reporter: Tampa Bay Buccaneers
Andy Landers-Women's College Basketball Analyst
Alyssa Lang-Anchor & Reporter, SEC Network
Marisa Lara-Comentarista y reportera
Ryan Leaf-College Football Analyst
Kanoa Leahey-College Basketball Play-by-Play Commentator/Reporter
Frank Leboeuf-ESPN FC Analyst/Commentator
León Lecanda-Reporter/Reportero
Tim Legler-NBA Analyst
Jeff Legwold-NFL Nation Reporter: Denver Broncos
Steve Levy-MNF Play-by-Play Commentator, NHL Play-by-Play Commentator and Host, and SportsCenter Anchor
David Lloyd-SportsCenter Anchor
Rebecca Lobo-Women's Basketball Analyst and Reporter
Alex Loeb-Play-by-Play Commentator/Host, Longhorn Network
Marcel Louis-Jacques-NFL Nation Reporter: Miami Dolphins
Courtney Lyle-Play-by-Play Commentator, College Sports
Eric Mac Lain-Studio Analyst – ACCN
Daniel Mann-Commentator
EJ Manuel-Studio Analyst – ACCN
Bryndon Manzer-Men's College Basketball Analyst
Paul Mariner-Soccer Analyst
Kate Markgraf-Soccer Analyst
Anita Marks-Sports Betting and Fantasy Football Analyst; ESPN Radio Host
Manu Martín-Commentator
Kimberley A. Martin-NFL Reporter
Buck Martinez-Major League Baseball Analyst
Roberto Martinez-Soccer Commentator
Trevor Matich-Analyst, College GameDay on ESPN Radio
Clay Matvick-Play-by-Play Announcer
Pat McAfee-College Football Analyst
Josh McCown-NFL analyst
Kiley McDaniel-MLB Insider
Sean McDonough-Play-by-Play Commentator
Greg McElroy-College Football Analyst
John McEnroe-Tennis Analyst
Patrick McEnroe-Tennis Commentator
Lon McEachern-World Series of Poker
Booger McFarland-NFL and College Football Analyst
Max McGee-SportsCenter Anchor
Molly McGrath-College Sports Reporter/Host
Chris McKendry-Grand Slam Tennis Host
Steve McManaman-Soccer Analyst
Tim McManus-NFL Nation Reporter: Philadelphia Eagles
Dave McMenamin-NBA reporter
Monica McNutt-NBA, WNBA and College Basketball Analyst
Todd McShay-ESPN Senior NFL Draft Analyst & College Football Analyst
Zubin Mehenti-SportsCenter Anchor
Barry Melrose-NHL Studio Analyst, College Hockey Analyst
Jessica Mendoza-MLB Analyst
Mark Messier-Analyst, NHL
Jack Mitrani-Host of X Games
AJ Mleczko-Analyst, NHL
Álvaro Morales-Anchor, SportsCenter
Keith Moreland-College Baseball Analyst
Alejandro Moreno-Soccer Commentator
Mike Morgan-College Football and Basketball Play-by-Play Announcer
Mike Morrison-Vice President, Sports Betting & Fantasy
Chris Mortensen-Senior NFL Insider
Randy Moss-NFL Analyst
Beth Mowins-Play-by-Play Announcer
Kay Murray-Soccer Studio Host / Global SportsCenter Anchor
Heriberto Murrieta-Soccer Expert
To advertise on ESPN call 888-449-2526
Kelly Naqi-Reporter
Carlos Nava-Reporter/Reportero
Dave Neal-Play by Play Commentator
Mark Neely-Play-by-Play Announcer
Kevin Negandhi-SportsCenter Anchor, College Football Studio Host
David Newton-NFL Nation Reporter: Carolina Panthers
Rob Ninkovich-NFL Analyst
Wendi Nix-NFL and College Football Host
Andy North-Golf Analyst
Dari Nowkhah-ESPNEWS
Alexis Nunes-Soccer Reporter, Co-Host, ESPN, ESPN+
Dave O'Brien-Play-by-Play Commentator, ACCN
Chiney Ogwumike-Basketball Analyst, Host
Brett Okamoto-MMA Reporter
Buster Olney-Senior Writer, Sunday Night Baseball Reporter
Dan Orlovsky-Football Analyst
Ricardo Ortiz-Announcer, ESPN Deportes & ESPN International
Bernardo Osuna-Commentator
Mark Packer-Co-Host Packer and Durham
Carolina Padrón-Anchor for SportsCenter and sports reporter
Woody Paige-Around the Horn
Jesse Palmer-College Football Analyst
Fernando Palomo-Soccer Play-By-Play Commentator, Fuera de Juego Host
Sal Paolantonio-SportsCenter Reporter
Dave Pasch-Play-by-Play Commentator
Jeff Passan-Senior MLB Insider
Carolyn Peck-College Basketball Analyst, ESPN and SEC Network
Mauricio Pedroza-Co-host of Nación ESPN, Commentator
Nicolás Pereira-Tennis Commentator
Eduardo Pérez-Sunday Night Baseball Analyst
Pilar Perez-Reporter, ESPN Deportes
Kendrick Perkins-NBA Analyst
Kyle Peterson-Baseball Analyst
Roy Philpott-Play-by-play commentator
Bill Pidto-ESPNEWS
Antonio Pierce-NFL Analyst
Bill Plaschke-Around the Horn
David Pollack-College Football Analyst
Sam Ponder-Sunday NFL Countdown Host
Ciro Procuna-Analyst / Commentator
Brooke Pryor-NFL Nation Reporter: Pittsburgh Steelers
Rafael Puente-Analyst and Commentator
Ricardo Puig-Co-host/Co-anfitrión
Jerry Punch-NASCAR
Molly Qerim-First Take Host
Jordan Raanan-NFL Nation Reporter: New York Giants
Derek Rae-Soccer Commentator
Jorge Ramos-Play-by-Play Commentator
Rafa Ramos-Commentator
Tom Ramsey-Football Analyst
Karl Ravech-Sunday Night Baseball Play-by-Play Commentator
Larry Rawson-Track & Field Analyst
Tony Reali-Around the Horn Host
Mike Reiss-NFL Nation Reporter: New England Patriots
Hernán Rey-Golf Analyst
Jeff Rickard-ESPN Radio Host
Louis Riddick-MNF Analyst
Kelsey Riggs-Host All ACC, Nothing But Net, Sideline Reporter ACCN
Marly Rivera-Major League Baseball National Reporter
LaChina Robinson-WNBA Host/Analyst
Stewart Robson-Soccer Analyst
Jordan Rodgers-College Football Analyst, SEC Network
Antonio Rodríguez-Conductor de SportsCenter, analista de NBA y fútbol internacional
Alex Rodriguez-Sunday Night Baseball Analyst
John Roethlisberger-Gymnastics Commentator
Jesse Rogers-MLB Insider
Enrique Rojas-Reporter/Reportero
Jalen Rose-NBA Countdown Analyst, Co-host Jalen & Jacoby
Bill Roth-College Football Play-by-Play Commentator
Michael Rothstein-NFL Nation Reporter: Atlanta Falcons
Holly Rowe-College Basketballand Football
Ryan Ruocco-ESPN New York Radio Host & Play-by-Play Commentator
Dianna Russini-NFL Reporter/Host
Laura Rutledge-Host & Reporter, ESPN/SEC Network
Rex Ryan-NFL Analyst
Sebastian Salazar-Host-Anchor-Reporter
Lisa Salters-SportsCenter reporter
Jeff Saturday-NFL Analyst
Amanda Scarborough-Softball Analyst
Jeremy Schaap-E:60 and Outside the Lines Host
Adam Schefter-Senior NFL Insider
Matt Schick-College Studio Host & Play-by-Play Commentator
Mark Schlabach-Golf/College Football Reporter
Jon Sciambi-ESPN Radio & Play-by-Play Commentator
Randy Scott-SportsCenter Anchor
Jorge Sedano-ESPN Radio Host, NBA Sideline Reporter
Kevin Seifert-NFL Nation Reporter: Minnesota Vikings/ Pro Football
Doug Sherman-College Play-by-Play Commentator
DJ Shockley-College Football Analyst, SEC Network
Pam Shriver-Tennis Commentator
Anish Shroff-Play-by-Play Commentator, College Sports
Dan Shulman-Men's College Basketball and MLB Play-By-Play Commentator
Miguel Simon-Host – SportsCenter, ESPN International and ESPN Deportes
Lauren Sisler-Reporter, College Sports
Michele Smith-Softball Analyst
Stephen A. Smith-Featured Commentator/Executive Producer, First Take | Analyst, NBA Countdown | Host/Co-Executive Producer, NBA in Stephen A's World
Ryan Smith-Host
Marty Smith-Reporter/Host
Shelley Smith-Reporter
Santiago Solari-Sr. Soccer Analyst
Chael Sonnen-Mixed Martial Arts (MMA) Analyst & Co-Host
Steffi Sorensen-College Basketball Analyst
Sarah Spain-espnW Writer, ESPN Radio Host & TV Personality
Marcus Spears-NFL Analyst
Sage Steele-SportsCenter Anchor
Michele Steele-Studio Anchor, Reporter
Matt Stinchcomb-College Football Analyst
Hannah Storm-Anchor and Host
Kelly Stouffer-College Football Analyst
Curtis Strange-Golf Analyst
Gary Striewski-SportsCenter Anchor
Paul Sunderland-Play-by-Play Announcer, Longhorn Network
Jon Sundvold-College Basketball Analyst
John Sutcliffe-Commentator and Analyst
Rick Sutcliffe-MLB Coverage
To advertise on ESPN call 888-449-2526
Tim Tebow-College Football Analyst, SEC Network
Adam Teicher-NFL Nation Reporter: Kansas City Chiefs
Katherine Terrell-NFL Nation Reporter: New Orleans Saints
Joe Tessitore-Play-by-Play Commentator, Host, College Football Senior Writer
Lindsey Thiry-NFL Nation Reporter: Los Angeles Chargers
Dan Thomas-Host/Anchor, ESPN FC
Pablo Torre-ESPN Host / Commentator
John Tortorella-Analyst, NHL
Mike Triplett-NFL Nation Reporter: New Orleans Saints
Jake Trotter-NFL Nation Reporter: Cleveland Browns
Taylor Twellman-Soccer Analyst & Host
Antonio Valle-Analyst
Bob Valvano-Analyst, ESPN Radio
Jeff Van Gundy-NBA Analyst
Scott Van Pelt-SportsCenter Anchor, Golf Host
Brenda VanLengen-Women's Basketball Analyst
Eduardo Varela-Announcer, ESPN Deportes
Stan Verrett-SportsCenter Anchor
Dick Vitale-Men's College Basketball Analyst
Nick Wagoner-NFL Nation Reporter: San Francisco 49ers
Jay Walker-College Football Analyst
Bill Walton-College Basketball Analyst
Pam Ward-Play-by-Play Commentator
Andre Ware-College Football Analyst
Kevin Weekes-Analyst, NHL
Josh Weinfuss-NFL Nation Reporter: Arizona Cardinals
Brooke Weisbrod-College Basketball Analyst
Mike Wells-NFL Nation Reporter: Indianapolis Colts
Tim Welsh-Men's College Basketball Analyst
Ed Werder-SportsCenter Reporter
Michael Wilbon-Pardon The Interruption Co-Host; NBA Countdown Analyst; Columnist, ESPN.com and The Undefeated
Jay Williams-NBA Analyst & ESPN Radio Host
Corey Williams-Men's College Basketball Analyst
Christine Williamson-Studio Anchor
Trey Wingo-SportsCenter
Kevin Winter-Studio Host
Bob Wischusen-Play-by-Play Commentator
Gene Wojciechowski-Reporter
Adrian Wojnarowski-Senior NBA Insider
Eric Wood-Sideline Analyst ACCN
Damien Woody-NFL Analyst
Eric Woodyard-NFL Nation Reporter: Detroit Lions
Eric Wynalda-MLS and World Cup
Clinton Yates-The Undefeated Columnist/Commentator/Host
Field Yates-NFL Insider
Steve Young-NFL Analyst
Arya Yuyutsu-ESPNcricinfo Match Point Analyst
Pablo Zabaleta-LaLiga Analyst
Taylor Zarzour-Play-by-Play Commentator
To advertise on ESPN call 888-449-2526